Attorney & Legal Services
─ Daniel Murphy's Overview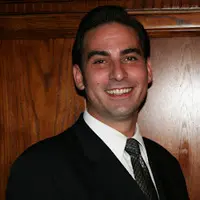 Admissions to Practice Law
Washington State Bar Association 2003-Present

Professional Associations and Memberships
American Civil Liberties Union 

Association of Trial lawyers of America 

South King County Bar Association 

Washington State Trial Lawyers Association
Daniel J. Murphy, Jr., Murphy Law Offices, Serves the Following Courts:
Education
Syracuse University College of Law, New York, 2002, Juris Doctorate

University of Denver, Colorado, 1999, Bachelor of Arts, Political Science & Economics

Colorado Mountain College, Steamboat Springs, Colorado, 1997, Associate of Arts
Awards
WSBA PRO BONO AWARD, 2003-2021
Here are some testimonials from the people who I have been able to help:
Dan is an amazing attorney to have on your side. You can tell he goes the extra mile to get the justice deserved and that you're not just another paycheck. I would highly recommend anyone to hire Dan as their Tacoma DUI attorney or for their Auto Accident needs; Dan does everything he can to ensure your freedom or compensation. He has personally helped me with Medical Malpractice information as well as keeping me up to date with the new laws in place; being a Criminal Law Attorney in Tacoma, he offered me information to ensure I don't do anymore damage than needed if I was to have another altercation with the law.
Update: Dan has followed up with me recently to see if everything went okay in regards to the Med-Mal problem I was having. Awesome. I couldn't be happier; thank you for everything, Dan! 
During a difficult part of my life, Daniel Murphy was extremely professional and took care of my case very quickly. He gave me confidence that everything was going to work out and walked me step by step during every phase of the case. I can not thank him enough for all his hard work and the dedication he put in for me. Rather than sending in a lawyer intern like all the big firms out there, he personally attends all of the court hearings.
Facing a DUI charge is a scary period in a person's life; your current and future employment is compromised, you have to be medically evaluated, you have to go to programs where you sit in a room with other folks who are in the same leaky boat that you are and you get to sit in front of a judge and PA that you have never met before in your life who are scrutinizing the type of person you are. While there is no fancy brochure that perfectly lays out for a person exactly what they are going to have to deal with the only true "friend" of the defendant is Daniel Murphy. Mr. Murphy's professionalism and common sense approach to dealing with my pre-sentencing, sentencing, and probation made the whole experience easier to deal with. Dan's done his job and now it's up to me to learn from my mistake and make sure absolutely nothing like this ever happens again.
"Daniel J Murphy, The working mans attorney"
When I got my DUI I knew I needed an attorney that would be on my side and reasonably priced. So I called around and most of the lawyers I spoke with you could tell in the sound of there voices that they were only about the bottom line, there money. When I talked with daniel I got this calm,cool , collected feeling and I could truly tell that he wanted to help and was willing to work with me on payments for the case.I could tell right away that this was his job but he lets you know that you come first . He was there at every court appearance not just the few leading up to the review hearings. He went to all my reviews he sticks with you till the end. A real working mans attorney I would recommend him to anyone I came across that needed legal assistance. He is not just a lawyer if you let him he will become a friend……….